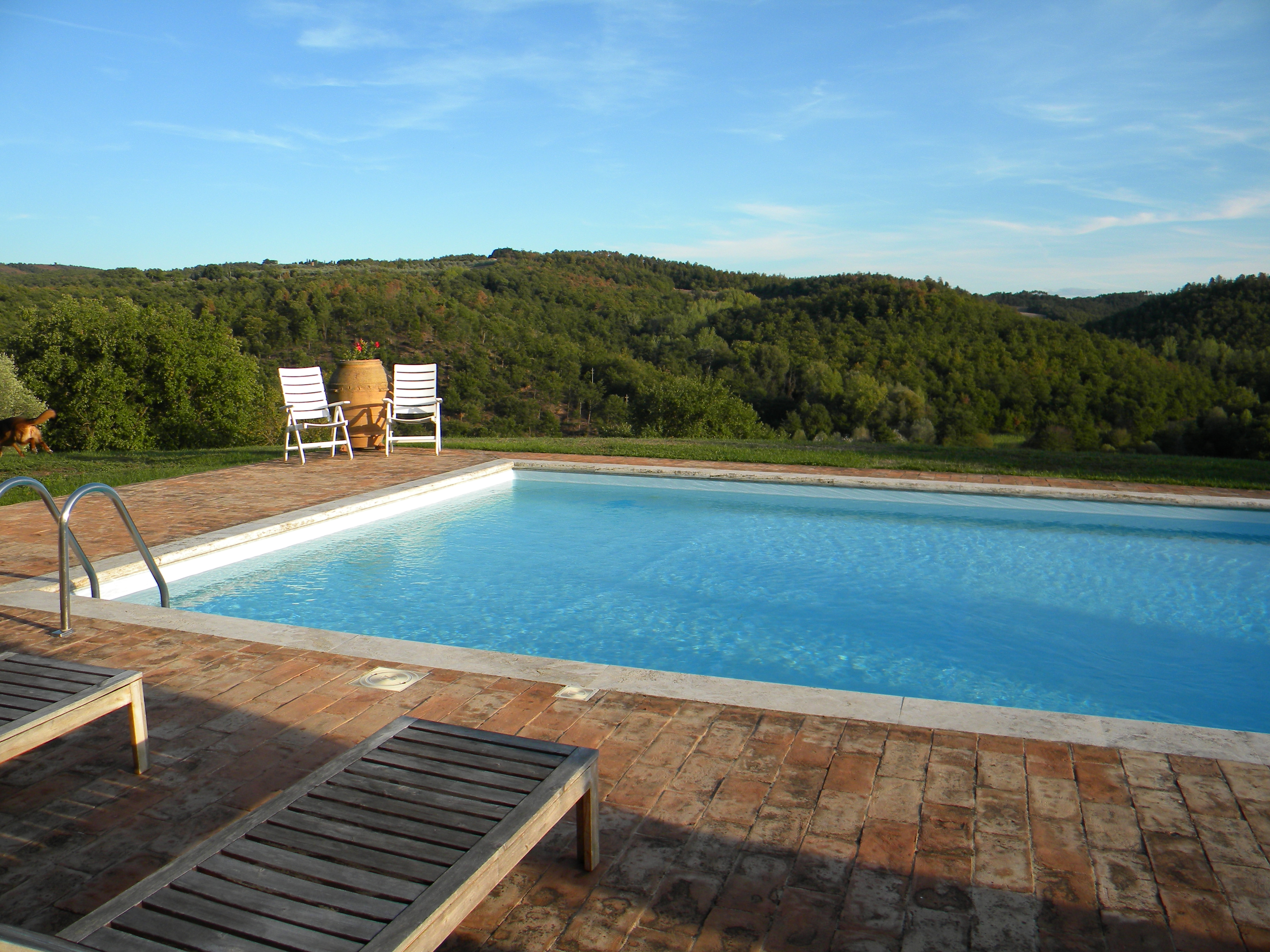 At your arrival in your appartament, you will find all the necessary for making an excellent breakfast with typical Tuscan sesaonal products.
During your stay you can spend pleasure moments alternating with a refreshing bathe in the swimming pool, available from half May to half September, weather permitting.
The cleaning of the apartment is weekly but, if you desire a daily cleaning (by payment), you can ask for it at the moment of your reservation. Weekly cleaning of the apartment is included, however should you require any extra cleaning, you can request for it at the time of booking, at an additional fee. Each apartment has bed, bathroom and kitchen linen that will be changed weekly; furthermore the towels for the swimming pool are available.
The apartments have free Wi-Fi , air conditioning and heating, if it is necessary. You can arrive in front of the house with the car and then you can park in the vicinity. Even if we are very sorry, at the moment we can not accept animals. . From our agritourism you can explore Chianti and other beautiful areas of Tuscany, or you can relax in the peace of the countryside.



Air conditioning and heating