To host is a bit like traveling, but backwards.
My husband Renato and I, Valeria, have lived in San Gimignanello for twentysix year. The decision to go live in the country, leaving the city (first Florence and then Siena) was dictated not only for work reasons but aslo for the search of a more calm and man friendly pace. In this house we have lived first with our two daughters, that still come to visit us often, and now we live with our dog Lis and our three cats.
We have the huge fortune to see wild animals that populate the area: roe deers, foxes, weasels, boars, birds of various species and, of course, the badger, that gives the name of our estate.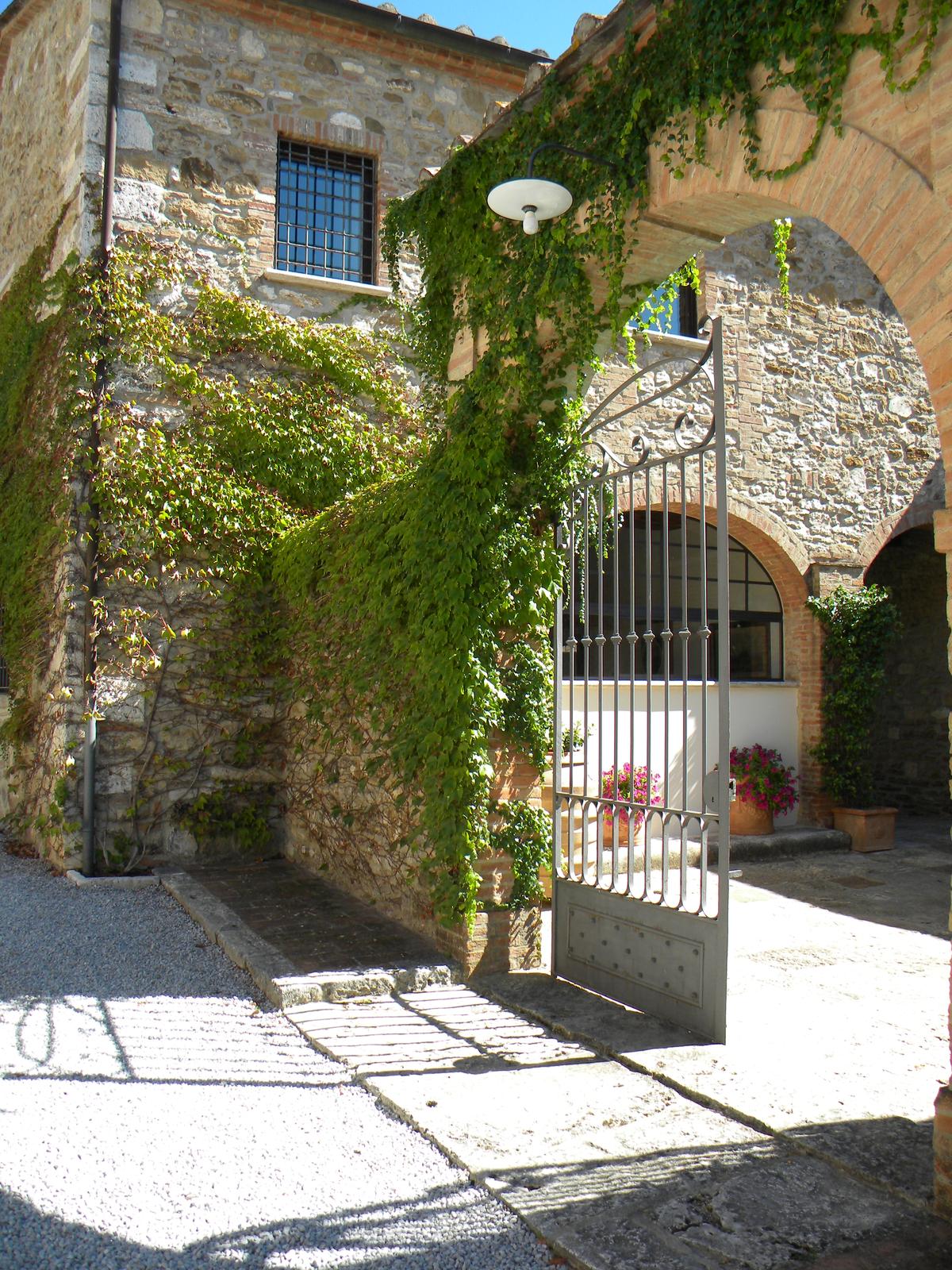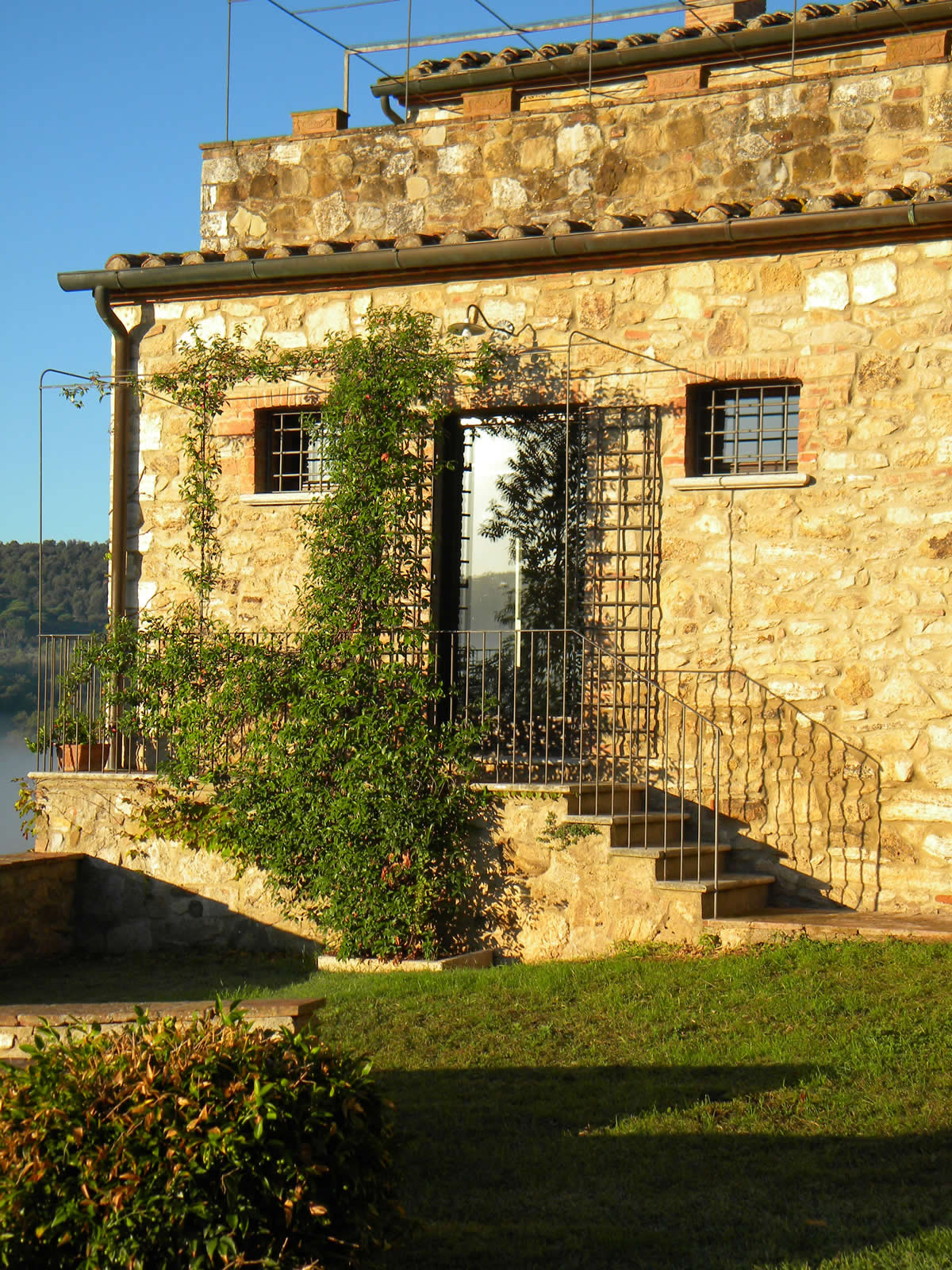 The handling of the farm takes most of our time, but we try also to dedicate part of our day looking after the garden and the vegetable garden. When we have time, we don't dislike to spend some pleasure moments in the swimming pool, reading a book or talking with some friends.
My husband and I have different personalities: he loves working in the open air, whereas I prefer staying in the kitchen baking delicious cakes and cooking delectable typical dishes, both from Tuscany and from all over the world.
What we love most of all?
The reception and the care of the estate, of things and of the people who can enjoy it. The choice to open an agritourism was dictated by the desire to share the beauty of this place with other people. We love suggesting to our guests which are the best places to visit and we are sure we can offer an holiday that can remain imprinted in your best memories.
Some history
Tenuta Il Tasso sits within a little hamlet called San Gimignanello, of which we have information from 1022 a.d.
The castle of San Gimignanello was one of the feuds of counts of Scialenga, lords of Asciano and was then bought by Senesi in 1212. It had various owners until it was acquired in 1700 by the Sienese family de' Sansedoni. Inside the hamlet there is a little church for Saint Fabiano and Saint Sebastiano, built in 1302; now, the church is under the curia of Arezzo and here many marriages are celebrated.
Tenuta Il Tasso is built in Podere "La Porta", one of the external buildings of the hamlet, dating back to 1500. In 1990 we have renovated it from a crumbling building, fascinated by its position prevailing the valley and the woods.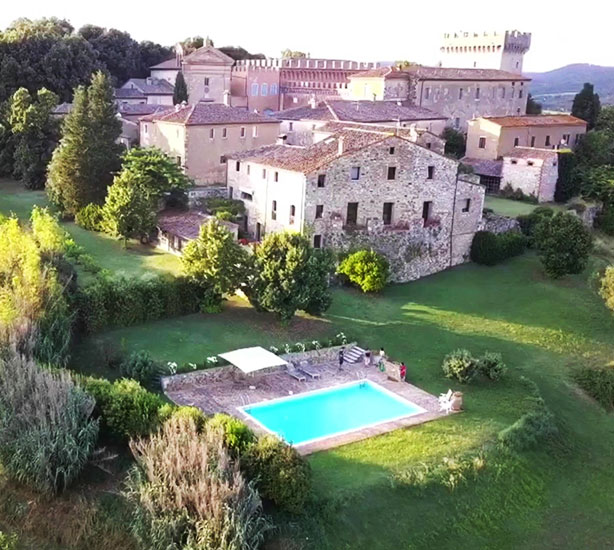 An unforgettable hamlet
The scent of the wood reaches the lush garden and the vegetable garden with its seasonal produce. Watch the sky change color and listen to the wind caressing the green and yellow clouds at the zenit and admire the red sunset. Immersed in sunflowers and lined by cypress trees, Tenuta il Tasso, set in the San Gimignanello hamlet, overlooks the Tuscan valleys.